May 27, 2021
BEET-LIME MARINADE SHRIMPS with AVOCADO SAUCE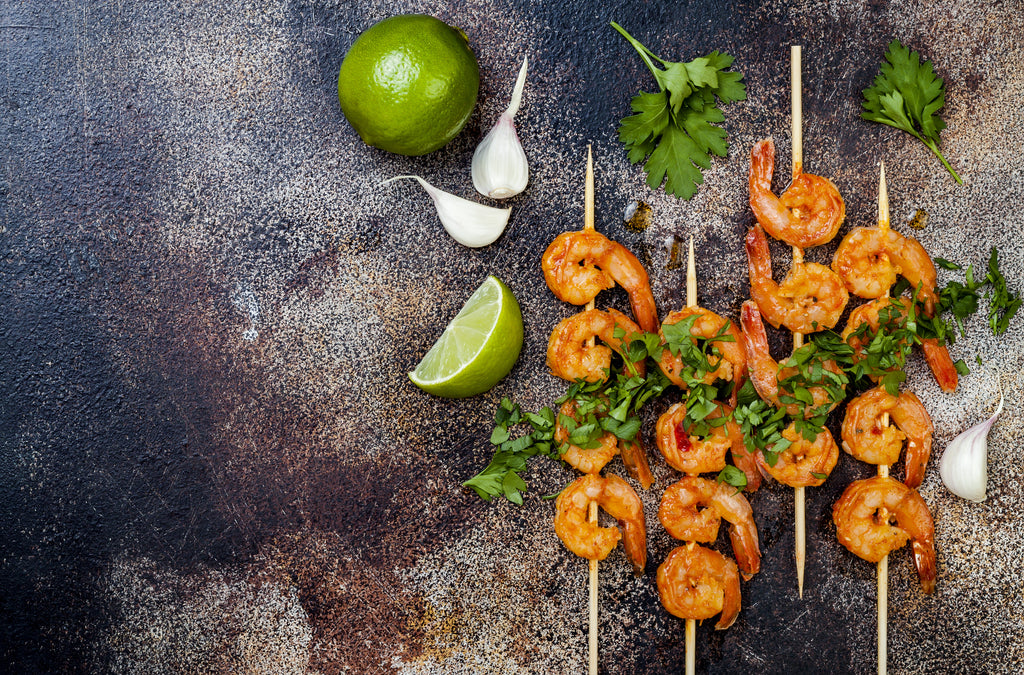 Looking for an easy recipe to enjoy your Sunday's BBQ in a healthier way? The sweet and sour combination of the ingredients of the marinade is a perfect match with the fresh taste of the avocado sauce.
A versatile recipe to be used as a main dish or mouth-watering appetizer.
EVAH'S TIP:  We suggest you to combine this plate with our Wildberry Dream Mocktail for a full-flavored match that will amaze you!
Ready? Let's grill it!
INGREDIENTS
Fresh peeled and deveined shrimps
1 Large lime
EVO oil (to taste)
2 Minced gloves of garlic
Parsley
Salt and pepper (to taste)
For the sauce:
1 Avocado
Cilantro
½ Pot of greek yoghurt
Lime
Preparation Time: 40 min
Cooking time: 2 min
Step 1 _ PREPARE THE MARINADE
Use a bowl to combine all the ingredients then add the (washed) shrimps. Let the marinade chill for 30 minutes.
Step 2 _ MAKE THE SAUCE
 Put the ingredients for the sauce in a blender and mix them.
Step 3 _ GRILL
Pre-heat the grill and put the shrimp on skewers. Then grill them on each side for two minutes. Spread two tablespoons of the avocado sauce on each plate and place the skewers on it.
Get your formula!
If you've found this article useful and you have already tried our recipe don't forget to share it with the tag #myevahskitchen. We look forward to see all of your creations!