May 27, 2021
The best AVOCADO CHOCOLATE MOUSSE (vegan!)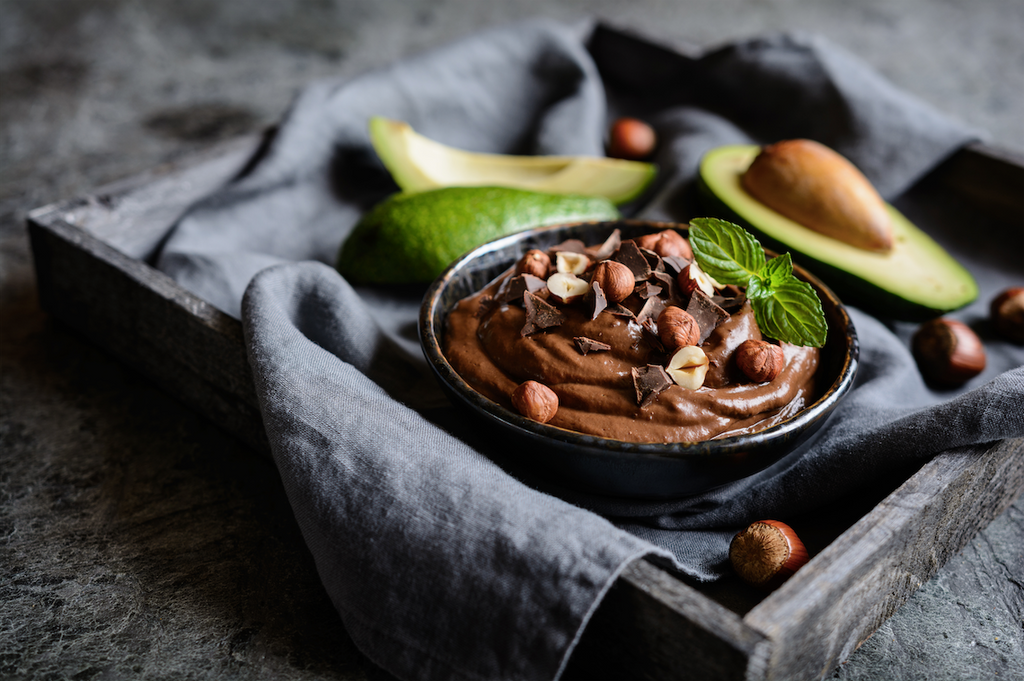 Good news: chocolate cravings won't be a problem anymore!
This recipe is as healthy as you can imagine. The avocado, in fact, is naturally rich in potassium and Omega-3 fatty acids so it means that, even if matched with chocolate, you can enjoy a delicious dessert with no guilt because you know the benefits outweighs the risks.
This creamy, smooth mousse is quick, easy and great as a dessert or a mid-morning snack.
INGREDIENTS
2 ripe Avocados
80 gr Melted dark chocolate
3 -4 tbsp Plant-based milk
30 gr Maple syrup (or honey)
1/2 tsp Vanilla Extract
a Pinch of Salt
For topping
: hazelnuts and/or chocolate chips
Preparation Time: 10 min
Cooling time: 2 hours
Only step _ BLEND
Combine all ingredients in a food processor and blend until smooth and creamy. Then pour the mix in nice little bowls (or glasses, for a more elegant look) and leave them in the fridge for a couple of hours. Your dessert is ready!
N.B. You can use dates instead of avocados, just make sure to increase the amount of milk in order to reach the desired consistency.
Get your formula!
If you've found this article useful and you have already tried our recipe don't forget to share it with the tag #myevahskitchen. We look forward to see all of your creations!