January 19, 2022
MAMA'S HACK | The revolutionary 10-MINUTE CAKE (even if you can't cook!)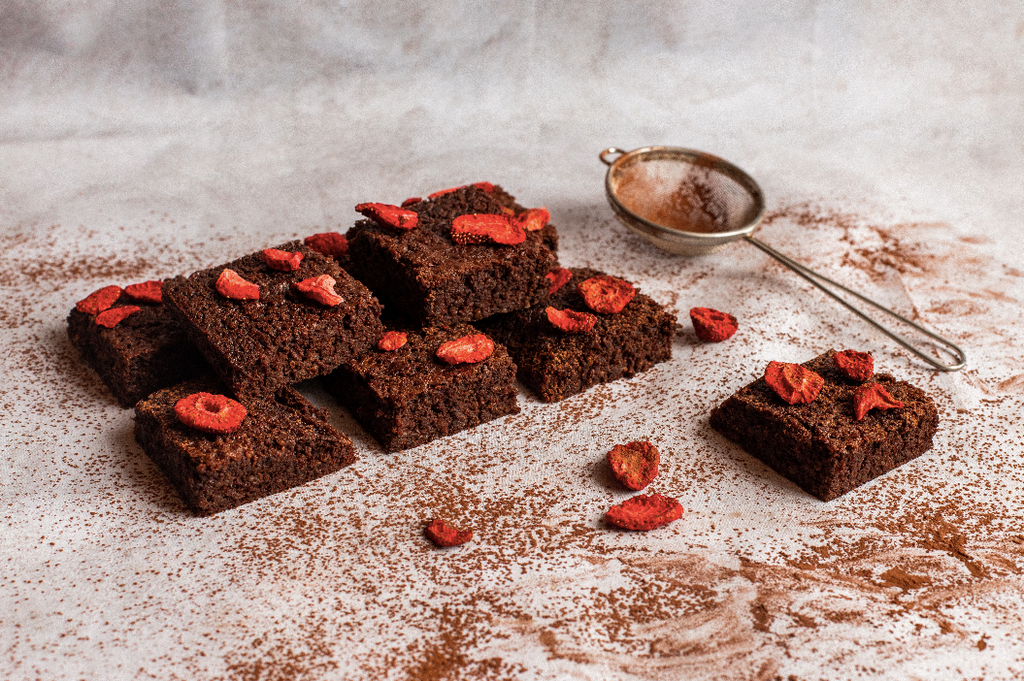 It's finally Friday. The afternoon hours have been so full of Zoom meetings and emails that you've almost forgot tonight's dinner! You and your closest friends will reunite in one's house to enjoy a fun and cozy night in, where everybody is asked to cook something.
 Ok, let's face it. You're not really a kitchen's Queen, so this task makes yourself stressed as much as asking your boss for the next holiday plan!
It's not because you're bad at it, simply you've never had enough time to experiment new complex recipes. In fact, you really didn't make a good impression with your grocery cake last time but your friends love you so much that gave you another chance.
BEFORE STARTING
Before starting with the preparation of the easiest cake you've ever done, be aware that the measurement of the ingredients is made with yoghurt pots, in order to make sure the quantity of dry/wet ones is well balanced, independently from the capacity of the container.
Consider this recipe as a versatile base, you could enrich with infinite combinations of ingredients.
N.B. This batter could be used for a healthier version of muffins or cupcakes, too.
INGREDIENTS
1 pot Low Fat Plain Yoghurt (or your favorite flavor)
½ pot Seed Oil (or Coconut)
2 pots Brown Sugar
3 pots All-purpose flour
2 Eggs
1 Sachet of Baking Powder
1 Scoop Vanilla Extract
a Pinch of Salt
one (or more) EVAH Foods powder blend
Preparation Time: 10 min
Cooking time: 40 min
Oven degrees: 190°
Step 1 _ PREPARE
Pre-heat the oven to 190°. Prepare a springform pan with a light grease on the sides then line the bottom with parchment paper.
Separate the egg whites from the yolks and put it in a separate bowl.
Step 2 _ MIX
Mix the ingredients in this order: yoghurt, egg yolk, oil, sugar, flour, vanilla extract. Stir until smooth.
In a separate bowl, whisk the egg whites with a pinch of salt until they are firm and soft.
Step 3 _ INCORPORATE
Incorporate the two mixtures, being sure to use a spatula and slow upside-down movements. As a last step, add the baking powder and mix gently.
Step 3.1 _ CUSTOMIZE !
This step is optional but also the most enjoyable one. You can customize your cake in infinite ways by adding to the mix : fresh fruit, berries, nuts, your favorite Superfood powder (our "bake bests" are with no doubt Essentials Blueberry & Açai or Sands of Nairobi Elixir), melted chocolate or chips, dried fruit, seeds, smashed cookies and so on. You can choose to incorporate it in the mixture or to dispose it between two layers of batter, for a surprise filling.
EVAH'S TIP:  you can choose the flavor of the yoghurt basing on the type of ingredients you want to add later, for a perfect match of flavors.
For example:
Lemon yoghurt

+ lemon peels with Bahama Mama Elixir and almonds;

Blueberry yoghurt

+ fresh blueberries with white chocolate chips;

Banana yoghurt

+ pumpkin puree with Essentials | Turmeric & Cinnamon

;

Pear yoghurt

+ pears in syrup with dark melted chocolate.
Step 4 _ FINISHING
Transfer the batter into the pan and bake in the pre-heated oven for approx. 40 minutes. Try insert a skewer in the center of the cake, it has to comes out almost clean. Then remove it from the mould and let it cool.
 Now your cake is ready to be decorated. You can use fresh fruit, frosting or spread a mix of icing sugar and your favorite Superfood powder over it for a pop of color.
As long as I can remember, my mum was used to let me stay in the kitchen with her, chatting and laughing while cooking something new. She taught me how to prepare traditional recipes since I was a little child and this is the very first I made by myself at 7 yo (so you can, too!). Enjoy!
Get your formula!
If you've found this article useful and you have already tried our recipe don't forget to share it with the tag #myevahskitchen. We are dying to see all of your creative combinations!