May 27, 2021
EVAH's secret PROTEIN BALLS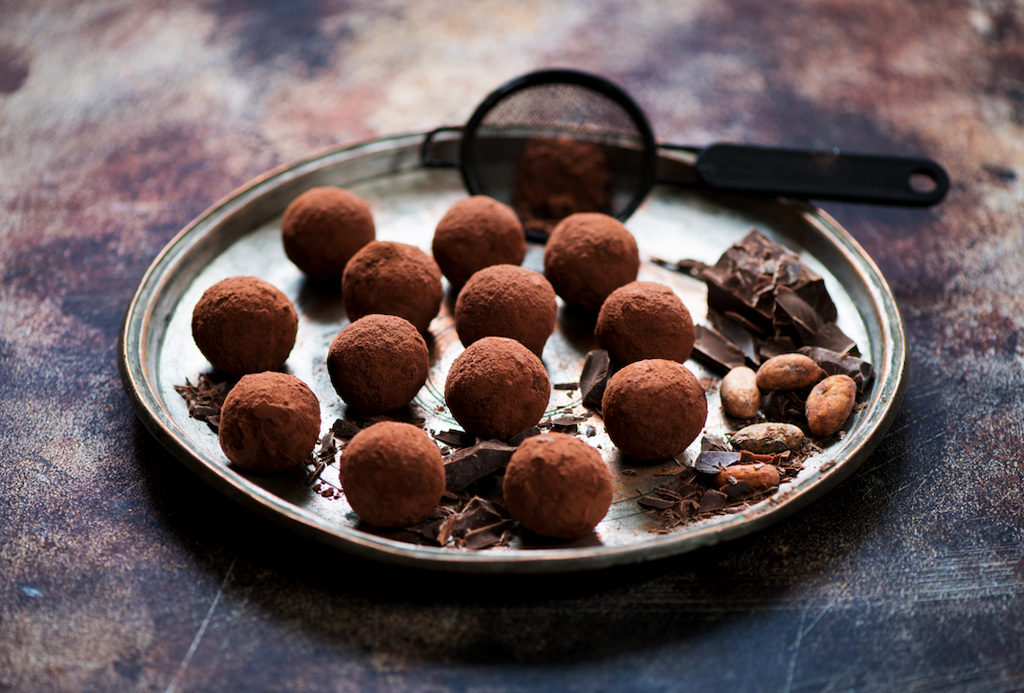 Protein balls have become one of the most popular snacks, approved by nutritionists and liked by everyone wants to have a break without regrets.
It's not easy to imagine a snack which can gave you a balanced intake of protein and being delicious at the same time but here it is. The sweet taste of dates meets the tropical flavor of cocoa and coconut, while the crunchy of the almonds complete the sensorial experience. You can use this recipe as a base and add one (or more) blend of our EVAH Collections, to play with the ingredients and find your favorite match.
We know, there are so many amazing recipes on the web but this one, easy and quick, is what we consider our signature that can never be missed in our kitchen!
Want to join us? Just follow these two steps and enjoy the result.
INGREDIENTS

200 gr of Medjool Dates


1 tbsp

Organic cocoa powder (or EVAH | Sands of Nairobi Elixir for a spicier taste)

1 tbsp Maple syrup

1 handful of Organic Almonds (with peel)


1 tsp Coconut Oil

1 tbsp Shredded coconut
For the covering: Organic cocoa powder (or shredded Coconut)
Preparation Time: 10 min
Step 1 _ CHOP IT

Combine all the ingredients in a blender jar and chop it until smooth. If the mixture tent to stick to the blade, then add a couple of tablespoons of cold water to make it creamy. Don't worry if the almonds break up roughly, it will give to the mixture an amazing crunchy effect.
Step 2 _ SHAPE IT

Use a small cookie dough scoop to portion the mixture into balls, drop them into the cocoa powder, and gently roll into a round ball, covering it in cocoa.
Get your formula!
If you've found this article useful and you have already tried our recipe don't forget to share it with the tag #myevahskitchen. We look forward to see all of your creations!